Recent Video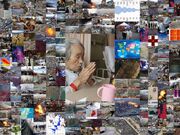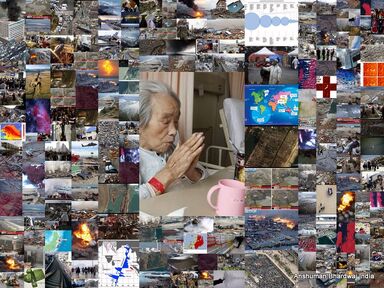 The 03/11/2011 earthquake (preliminary magnitude 8.9) near the east coast of Honshu, Japan, occurred as a result of thrust faulting on or near the subduction zone interface plate boundary between the Pacific and North America plates. At the latitude of this earthquake, the Pacific plate moves approximately westwards with respect to the North America plate at a velocity of 83 mm/yr.
The Pacific plate thrusts underneath Japan at the Japan Trench, and dips to the west beneath Eurasia. The location, depth, and focal mechanism of the March 11 earthquake are consistent with the event having occurred as thrust faulting associated with subduction along this plate boundary. Note that some authors divide this region into several microplates that together define the relative motions between the larger Pacific, North America and Eurasia plates; these include the Okhotsk and Amur microplates that are respectively part of North America and Eurasia.
The March 11 earthquake was preceded by a series of large fore-shocks over the previous two days, beginning on March 9th with an M 7.2 event approximately 40 km from the March 11 earthquake, and continuing with a further 3 earthquakes greater than M 6 on the same day.
The Japan Trench subduction zone has hosted 9 events of magnitude 7 or greater since 1973. The largest of these was an M 7.8 earthquake approximately 260 km to the north of the March 11 event, in December 1994, which caused 3 fatalities and almost 700 injuries. In June of 1978, an M 7.7 earthquake 35 km to the southwest caused 22 fatalities and over 400 injuries.
Source from USGS.GOV.IN
Donate Now

Help Japan on Twitter

1
Latest News
Loading RSS data...
Find Missing Persons
Phone numbers to consult for missing persons: (Japanese language)

Iwate: 0120-801-471

Miyagi: 022-221-2000

Fukushima: 0120-510-186 / 090-8424-4207 / 090-8424-4208

Community content is available under
CC-BY-SA
unless otherwise noted.